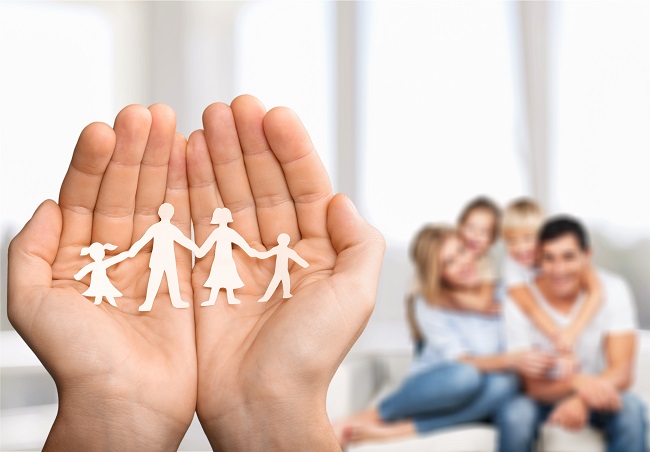 Family Counseling
At B.I.C. Family Services, we pride ourselves on quality. Our team of professionals and specialists offer the finest in mental and behavioral health services.
Vincent Camarda, Ph.D, LMFT 17247
Licensed Marriage and Family Therapist
---
I have worked in a variety of settings in the fields of mental health and social services since 1982, including work with youth, adolescent, adult and geriatric programs and populations, and I consider it a blessing to be able to work in a field where others may benefit. 
I am a Licensed Marriage and Family Therapist (LMFT). I received Dual Master of Arts Degrees in Counseling Psychology and Marriage and Family Therapy from Chapman University, and a Ph.D in Counseling Psychology from the Professional School of Psychological Studies. 
My main focus in practice is to increase use of current strengths, and to augment those by teaching new coping skills, relating strategies, and self management skills.  I use mainly Cognitive Behavior Therapy for Individuals and Cognitive Behavioral Therapy and Emotionally Focused Therapy in working with Couples. I am trauma informed and have completed numerous trainings on many, many topics over the last 35 years. I am also versed in Parent Effectiveness Training, which I use quite a lot in working with parents and families.  I accept some insurances, and offer a sliding fee scale in order to make therapy services more accessible.  I firmly believe that life is an ongoing educational and growth process, and I look forward to working with you.
LalaineMae Oliveria-Villafana
Associate Marriage and Family Therapist and Associate Professional Clinical Counselor
---
Each of us has a unique story - and sometimes the story can be an overwhelming adventure. Throughout our journeys, we encounter instances where we wish life provided us with a pause button - a pause to give us an opportunity to think, a moment to breathe, or a place to reflect and process. I strive to create a safe environment where these are possible, and I consider it a great privilege to be part of someone's story. My aim is to help you maneuver through any challenges to help restore a sense of hope, healing, and harmony. 
I am a Marriage and Family Therapist Registered Associate and a Professional Clinical Counselor Associate. I received my Master of Arts in Clinical Psychology with an Emphasis in Marriage and Family Therapy from Azusa Pacific University. I am also currently pursuing my certification to become a Board Certified Behavior Analyst. I have advanced training in Emotionally Focused Therapy, Solution Focused Therapy, and Cognitive Behavioral Therapy, as well as training in Family Systems, Crisis Intervention, and Applied Behavior Analysis. 
Additional areas of focus include: Self-Esteem, Pre-marital / Marital therapy, Broken Relationships, Domestic Violence, Attachment Injuries, Children / Adolescents, Older Adult / Aging, Anxiety, Depression, Family Conflict, Trauma  
I look forward to the honor of meeting you.